To mark another incredible year for queer representation in pop culture, the GAY45 team has decided to gather together a few of the best examples from this year. First up, we had a look at the best and most memorable queer movies and series of 2022. Between historical dramas, fantasy worlds, groundbreaking testimonies, and broody philosophy students, there's plenty to choose from!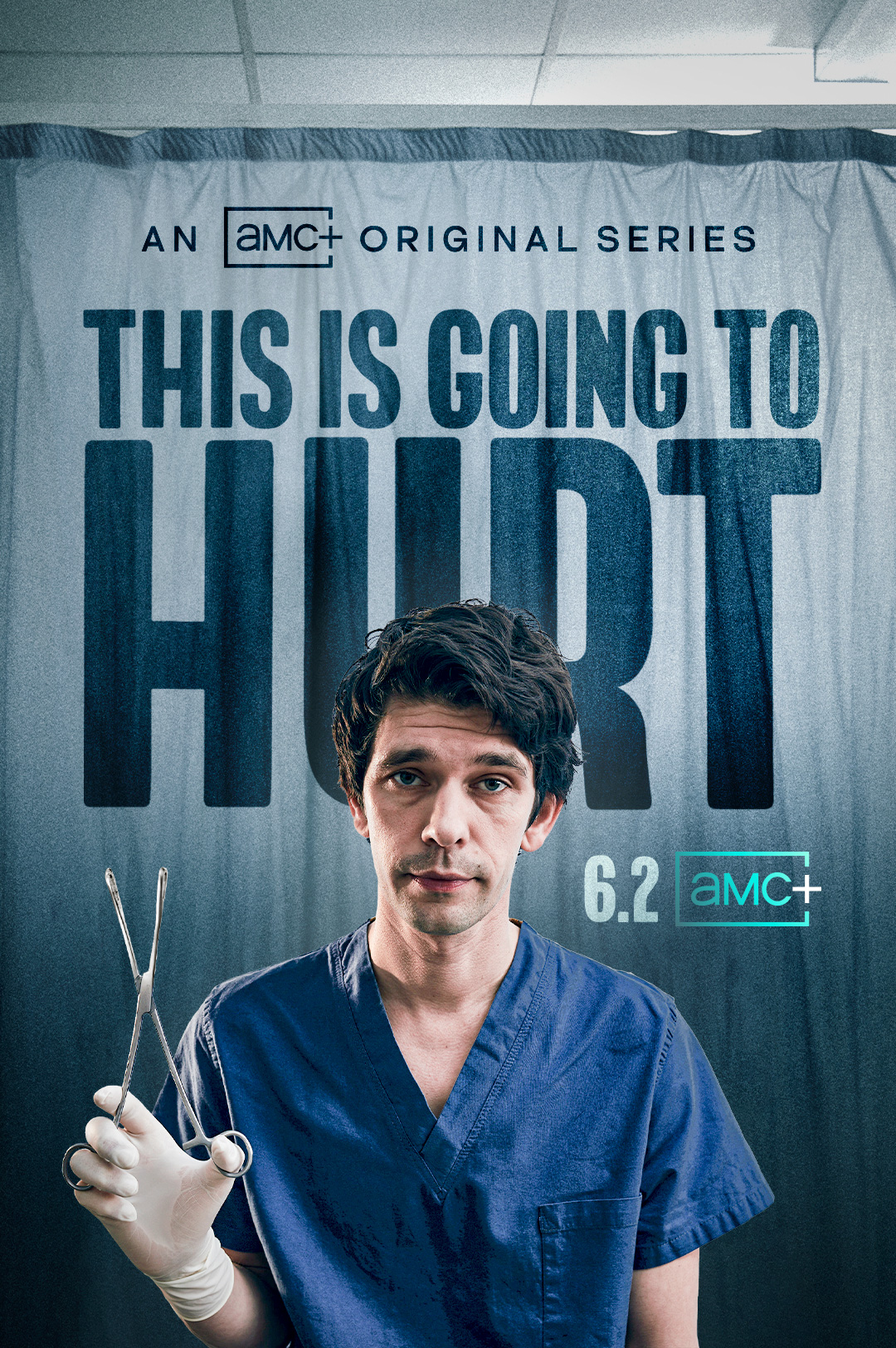 This is Going to Hurt 
Adapted from a bestselling British novel-memoir, this series combines modern queer life with a harsh criticism of the UK government's severe mistreatment of its healthcare system (the NHS) through underfunding, understaffing, and misrecognition of the hardships endured by the workers within the system. Released just as the UK was coming out of its final great wave of the pandemic, this series could not have come sooner. Ben Whishaw graces our screens once again, not as Paddington, or a young Shakespearean king, but as Adam Kay, a young queer registrar working in a London hospital's maternity ward. Amidst the hurricane of mental illness triggered by inhumane work hours, or tragedies experienced daily in the suffocating environment of the hospital, we are also given a rare insight into how a doctor's personal life is affected by the stress of working for the NHS, from homophobic parents to his crumbling relationship with his partner. Humour in the face of tragedy makes the show as endearing as it is heartbreaking to watch. 
On BBC iPlayer (UK) and Prime Video
The Inspection
Starring Jeremy Pope, Elegance Bratton's film, based on his real experiences, follows a young man who enlists in the Marines to escape a toxic home life. There, he finds an expected tunnel-visioned mindset, run by toxic masculinity and violent homophobia, but also an eventual sense of identity and belonging. Battling the physical intensity of the army boot camp life in South Carolina, as well as past traumas, Bratton's protagonist Ellis French presents the lesser-discussed intricacies of queer masculinity, making the film a truly important paving stone in the long line of contemporary queer cinema.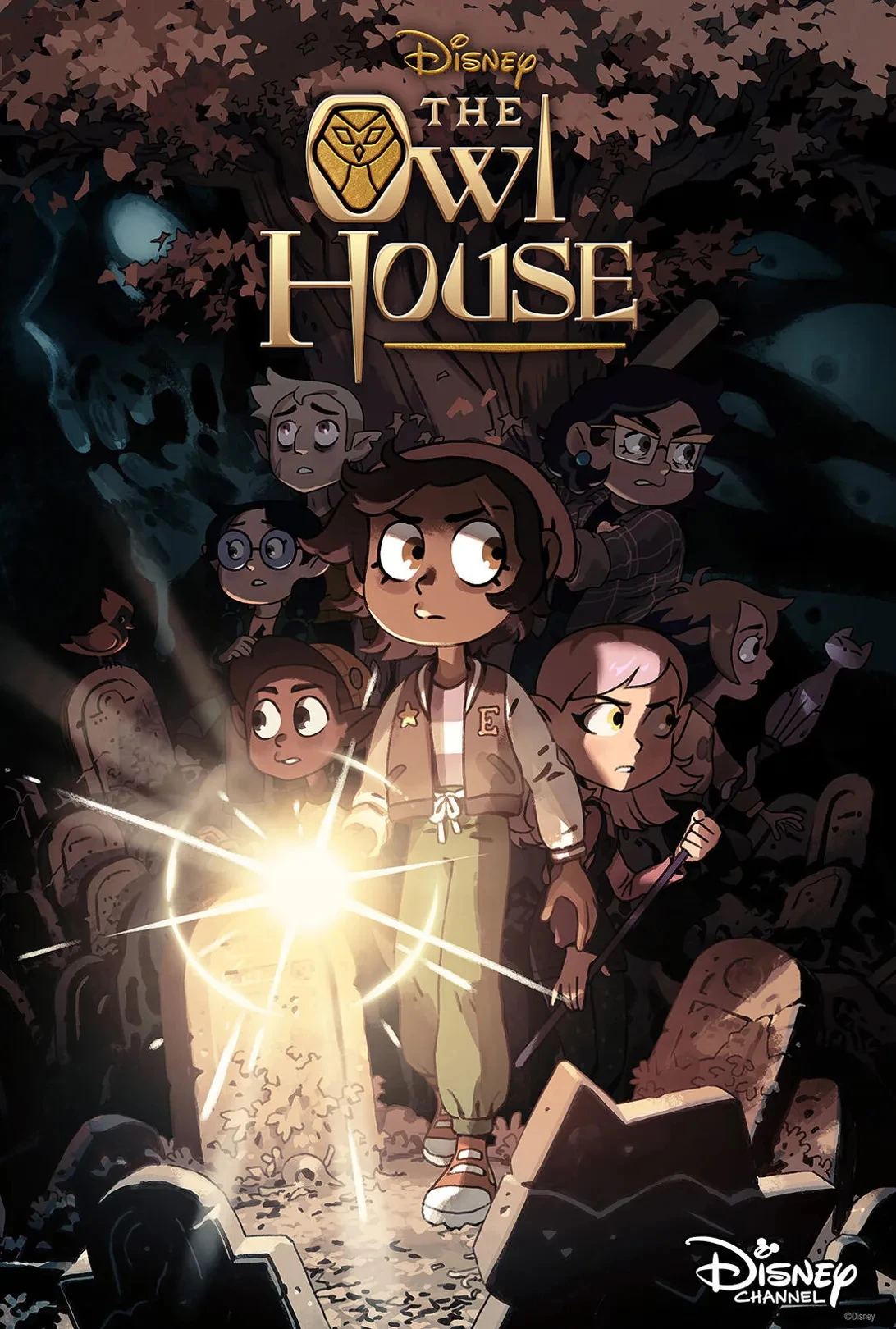 The Owl House (season 3)
There is no other animated children's film or series that showcases queerness in a more unapologetic, open way as Dana Terrace's The Owl House. Past seasons of this fantasy series, which centres around a human girl, Luz, who accidentally stumbles into a realm of witches and demons, have already given us non-binary recurring characters, bisexual depresentation, and a sapphic enemies-to-lovers romance, and the series third and final season, airing in three hour-long episodes scattered throughout the year, just keeps giving. The first episode alone features a heartwarming sitcom-like montage of queer couple Luz and Amity adjusting to life back in the human realm, as well as little Easter Eggs (my favourite being a Pride flag booch worn by Luz' mum- she's an ally!) which make for a constantly queer-affirming watch. The show has gathered a massive fanbase amongst fans young and old, ammassing with it a series of firsts in Disney's queer history: first same-sex couple in leading roles, and first same-sex kiss between lead characters. For years we have held onto the little representation we were given in the world of animation, from the final scene of The Legend of Korra to the lesbian kiss which ended the groundbreaking series She Ra. We can now breathe an (albeit small) sigh of relief knowing that the next generation of queer children have The Owl House to hold onto. With the last two episodes set to air in early 2023, I'm sure we're all just as sad as we are excited to see this final adventure unfold.
On Disney+ 
Everything, Everywhere, All at Once
When I watched the UK theatrical premiere of Everything, Everywhere, All at Once, I was at first surprised to find myself in uncontrollable tears as the end credits rolled. I then looked around to find that a good half of the audience had followed suit; and with good reason! This dizzying feat in filmmaking from the newcomer writer-director-duo 'The Daniels', who merge alternate universe after alternate universe, one more absurd and stylised than the next, provides the refreshing backdrop for what is in reality an age-old discussion of the generational gap in an immigrant family, and the trauma that gets passed down from parents to their children. Do all parents need to be taken through an odyssey of time and space, or forced into the shoes of Remi the rat from Ratatouille and a rock in a canyon, in order to finally accept and welcome their children's sexuality?
Boylesque
Now for a hidden gem. Director Bogna Kowalczyk's feature-length debut, Boylesque, is a Polish-Czech documentary which follows the groundbreaking drag artist Andrzej Szwan, and his persona, Lulla La Polaca, Poland's oldest drag queen. Andrzej runs us through his rebellious life, from the difficulties of being an openly gay man in communist Poland, to the underground parties and private salons for men that he organised under the cover of curfews. The film focuses, however, on Andrzej now. Despite being well into his 80s, he still loves to dance, goes clubbing, and enjoys meeting today's queer generation in Poland and hearing what they think. Even though there has been a worrying recent decline in LGBT+ rights in Poland, Andrzej keeps fighting, and maintains his contagious air of positivity. Far from a depiction of the homophobia that has plagued Polish queer people for decades, this film instead focuses on this queer joy, as well as resilience even in the face of hardship.
Dahmer Monster: The Jefrey Dahmer Story 
Following the final season of Pose, which premiered last year, Ryan Murphy has now moved to yet another, perhaps more sinister, queer story. The first season of a new Murphy true crime anthology series entitled Monster, this retelling of the life and crimes of serial killer Jeffrey Dahmer takes a psychological approach, speculating about Dahmer's intentions, and the lived experiences that may have led to what was to become one of the most highly mediatized criminal careers in American history. We start, in true crime show fashion, with the end, as Dahmer is finally caught, then move back through his troubled childhood. We see Dahmer start to experiment with torture and death around the same time that he discovers his sexuality, then witness as the two grow in tandem to form the mythologised image of the serial killer who seduces and kills his male victims that we know so well. Sat in our comfortable 21st-century seats, we are given insight into a near-forgotten period of queer history, where the psychologisation of gay men into monstrous images of mentally ill perpetrators was the norm. Whilst the series presents, on the surface, another true crime biopic of a deranged mind, it also shows us, if we dig deeper, an insight into the homophobic construction of the gay man as a monster by the masses in the 70s and 80s.
On Netflix
It's A Sin 
Providing us with the lesser-documented experiences of the British LGBTQ+ community with the AIDS epidemic, this Russell T Davies miniseries is as much heart-warming and hilarious as it is soul-destroying to watch. The nostalgic tunes and the gloriously camp 80s costumes in the series' first part are replaced by a growing sense of darkness as characters start dying, one by one. The 'before' of the epidemic is shown to contrast with the 'during' and 'after'. The narrative of It's a Sin mirrors the frustration, the sudden unexplained deaths, and the fear of who will die next, experienced by queer people at the time. Based on Russell T Davies' experiences during the epidemic, as well as those of his friends, It's a Sin emerges as a fun, yet tear-jerking exploration of an important episode in the LGBT+ history of Britain.
On HBO Max / BBC iPlayer / Netflix / Disney+ 
Merlí: Sapere Aude (season 2)
Merlí: Sapere Aude takes us back into the terrifying shoes of a university undergraduate. Set amongst the lives of professors and students at the University of Barcelona, this Spanish series follows Pol as he enters the idealised life of a philosophy student, following in the footsteps of his highly-influential high school teacher. Between battling Kant and ethics, Pol just about has time for the usual romantic drama, will-they-won't-they frustrations, and endearing friendship groups. The series captures all this, and more, forming a light-hearted portrait of the process of discovering yourself at university.
On Netflix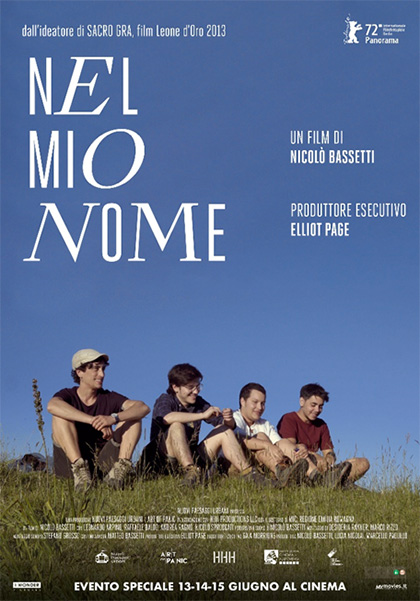 Nel Mio Nome (Into My Name)
Backed by executive producer Elliot Page, this Italian documentary follows the testimonies of four trans men, Nico, Andrea, Raffaele, and Leo, and their experiences with the spectrum of gender identities. They each recount their processes of discovering their identities, coming out, transitioning, as well as the societal reaction to their identities, all of which came at different times, and in different forms, for all. The boys are observed for three years as they experience a growing sense of community, pride in their identities, humour in the face of fear, as well as the difficulties in battling transphobia coming from traditional (often religious) voices that still permeate binary Italian society. The film marks Nicolò Bassetti's directorial debut, and weaves into the four testimonies an insight into his own experiences. The idea for the documentary was born out of the podcast of the same name, created by Leo (one of the film's protagonists), which is available on all streaming platforms.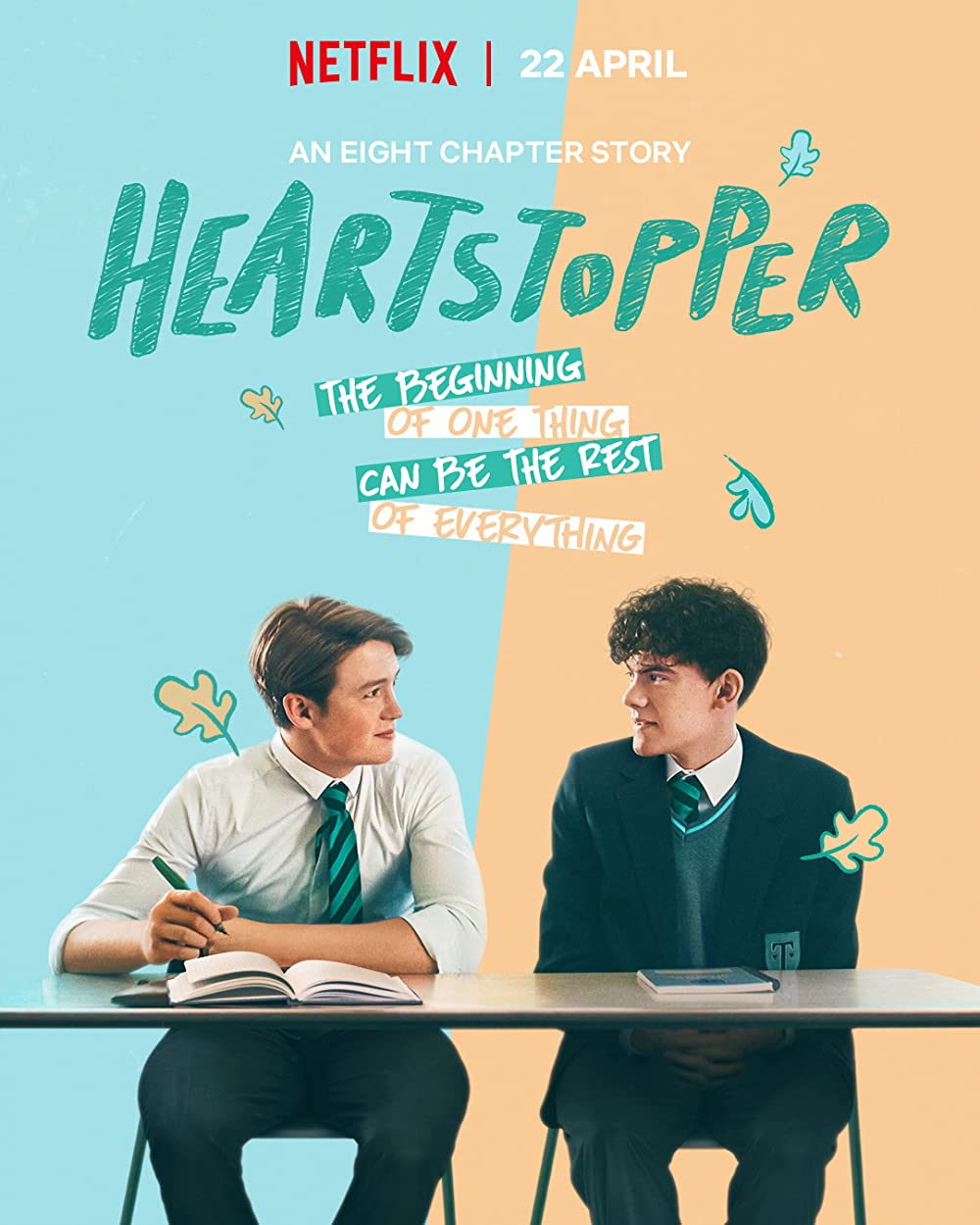 Heartstopper (series)
When this British coming-of-age romantic comedy, adapted from the graphic novel of the same name by Alice Oseman, entered our lives earlier this year, it caused ripples worldwide. It feels like everyone has watched it, but we had to include it regardless! Working further to normalise queer identities in the world of children's and teen's content, this series presents a portrait of growing up in 21st century Britain. We follow Charlie, a shy gay boy who finds himself falling for the popular kid, rugby player Nick. Tackling themes such as mental illness and bullying, but also awkward teen love, Heartstopper is a gem for the next generation. The showrunners have also chosen to cast queer teens to play these 'queer teens', an all-too-rare feat in television. Between the excellent soundtrack which features the likes of Orla Gartland and Wolf Alice, two musical staples of 2022), and an uplifting coming-out scene (who wouldn't want to come out to Olivia Coleman), you have almost everything you need in a queer romcom with Heartstopper. 
On Netflix
Special mention: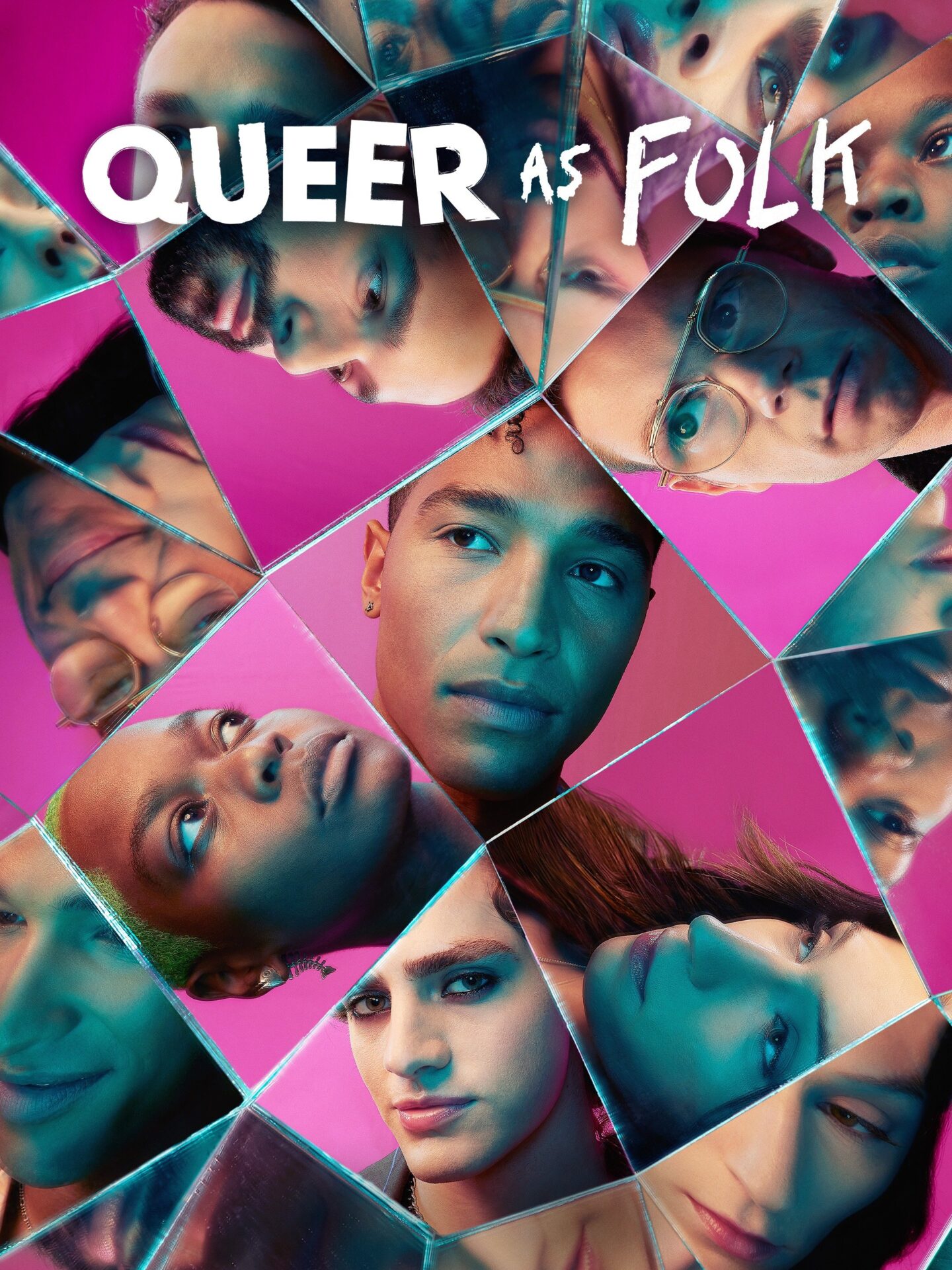 Queer as Folk (2022 reboot)
We cannot forget the recent reboot of the iconic Russell T. Davies series Queer as Folk, which revolutionised LGBT+ representation on the small screen just a few decades ago! Silly, steamy, and nostalgic, the 2022 version stays true to its roots, serving as a reminder to the now-canonised original series it was born out of.
By Miruna Tiberiu
Miruna Tiberiu is an editor and staff writer at GAY45. She is an undergraduate student at Cambridge University. She has written for numerous publications, including The Cambridge Review of Books, and the Cambridge Language Collective. She is also the co-founder and co-editor of Cambridge's first all-queer magazine, Screeve. Miruna is currently in Paris carrying out her dissertation research on Franco-Romanian cinema and hopes to continue this work as a postgraduate at Cambridge. To keep up with her work, follow her on Instagram or Twitter @mirunii_t.