Photographer Marc Vallée's new book 90s Archive: Volume One tells a visual story about friendship, hedonism and identity in 1990s queer London
As soon as you place one image next to another image, you are, in effect, telling a story. Prodigious documentary photographer Marc Vallée has been revisiting his vast archive to bring together a body of images that tell a story of friendship, hedonism and self-expression in 90s Britain.
As a queer art student in London, much of Vallée's 90s was spent in the capital at the height of its proto-indie sleaze golden years. His latest book, 90s Archive: Volume One brings together pictures shot between 1996 to 1998, many of which have never seen the light of day before.
"I would firmly place the portraits in the tradition of documentary photography but with an autobiographical bent," Vallée tells Dazed in a recent conversation over email. "The book is a collection of portraits of friends I made in the mid and late 1990s in London. Some of the guys I knew from art school and others from the indie and alternative queer club scene. We all went to Simon Hobart's legendary club Popstarz, the Ghetto behind the London Astoria, and loads of other club nights that were part of the wider scene." While most of the images were shot in the subjects' homes, the pictures of his friend Cal were taken on a Soho rooftop. Vallée says, "I really love the image of Cal with the Raymond Revuebar in the background. It locks the picture into a bit of Soho history."
The book is, in a sense, an extension of the photographer's interest in excavating personal and political stories and recurring interest in marginal lives and rebels who defy normative expectations, such as the zine and exhibition Documenting Thierry (a project focused around sex worker and activist Thierry Schaffauser). Speaking to Dazed earlier this year, Vallée said of his own work: "Over the last 20-plus years, I've documented people who in some way disrupt the neoliberal city. My subjects tend to be young, male social transgressors – graffiti writers, skaters, punks and in this case a sex worker," he explained. "I'm interested in how they disrupt the capitalist system while in pursuit of their own desires and identities."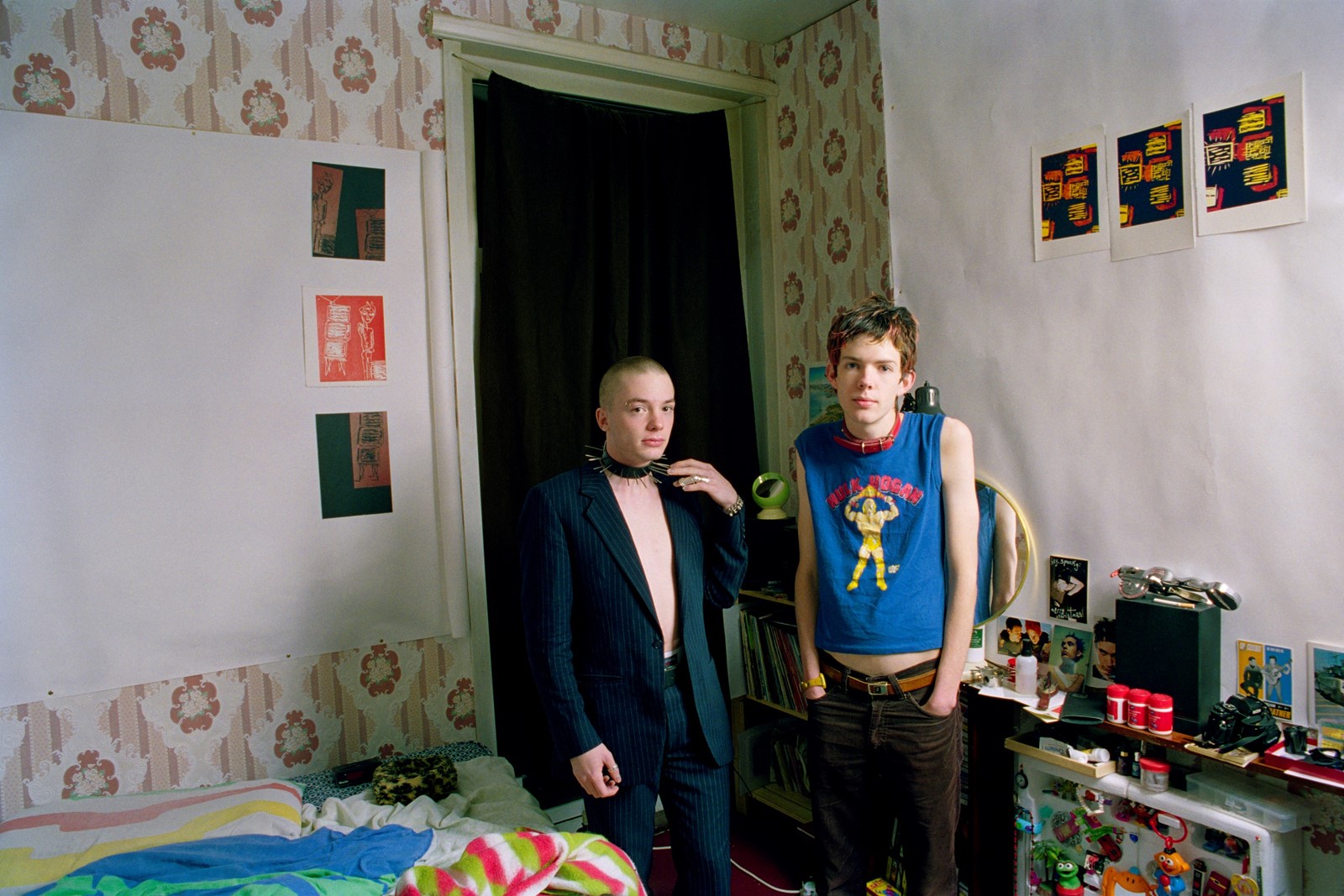 There's an inevitable political undercurrent running throughout Vallée's work. "As a teenager of the 80s with Thatcher, AIDS and Clause 28 it's not a surprise I ended up documenting my friends when I got to art school in the 90s," he reflects. "I came out when I was 15 when the age of consent for gay men was 21. Having your acts of lust and love criminalised at such a young age motivated me."
Vallée concludes: "What can we learn about the present day from the images? Maybe that it's as vital today to document queer lives as it was in the past. With far-right governments coming to power across Europe and around the world, Tory cabinet ministers deploying culture war rhetoric to attack trans people, we are living in complicated and dangerous times."
For a closer look at some of the portraits from 90s Archive: Volume One take a look through the gallery above.
Marc Vallée's 90s Archive: Volume One is available to purchase here. To celebrate the launch, he will be in conversation with Matt Martin at The Photographers' Gallery on December 1 2022. Tickets are available here.