Yes! We said kind of like. We believe in direct social contacts. It is nice to have a drink and smile at the guy at the end of the bar instead of typing as hell your phone sends the banalest messages possible. Do not get it wrong. We work all day long with AI, VR, XR. But when it comes to human interactions in a real place, a real contact gives us emotions which an app can not. For now, at the list.
Still, if it is your way to tap into the gay scene of wherever you are and find secret gay bars, underground parties, and other events… Here it is what we find more human, reliable, and friendly in the app world.  As a word of warning, if you are travelling somewhere where LGBT rights are not great, make sure you get a secure VPN on your phone to protect your privacy (and, in some places, unblock these apps).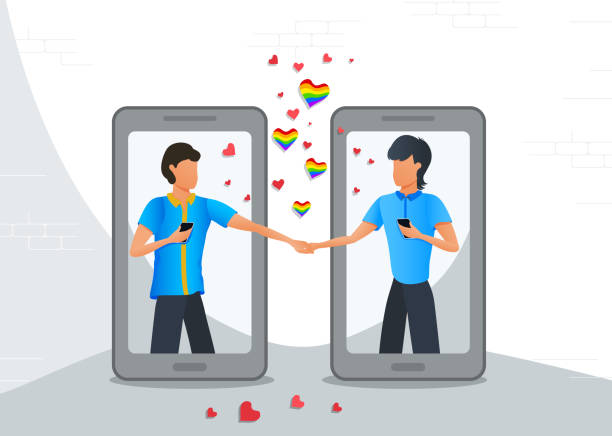 Taimi – the best for socializing
Elevating the game is Taimi, a newcomer designed for gay men seeking real connections. It's the first app that essentially combines free gay dating opportunities with a gay social network to provide you with endless opportunities to effortlessly and swiftly form quality connections – so not just hook-ups, but something more substantial – or just friends and expanding your network. We love their focus on security and how easy is to use.
Scruff – the best for hook-up
The old Scruff remains the same. A nice, reliable platform with an easy UI and performing well. . The users tend to be that bit more masc and a little older, although, with its growing popularity, there are plenty to choose from. After so long experience we thought they will make a better design. Anyway has a good UI and works flawlessly.
Growlr – the best for bears
Calling all bears, or fans of bears; this is the gay hookup app for you. The network stretches worldwide, so if you're lucky, you can find local bears wherever you're travelling, who might give you an insight into the bear scene there – especially if there isn't a local gay Eagle bar. Well done UI and very easy to use.
VGL – best for Millenials
This is dedicated to Millenials. 18-35 y.o. A gay dating app designed for twinks, twunks, jocks, and pups. VGL has over 1 million gay men in their 20's and 30's. You can browse and message as many guys as you want – for free, and then follow guys you like to get a better sense of them before you meet. As you can imagine, a lot of guys on here are only interested in growing their following, but you can always try your luck. And there are no ads. Technically is good for users.
Recon – the best for fetish
The world's most popular gay hookup app specifically focussed on fetish. Recon was originally just an online website and has now added this app that is entirely free to use. It's one of the best ways to approach like-minded men wishing to indulge in fetish – something which can be difficult on other gay apps. The UI is good, nice to use and has some cool features like fetish events and a cruise function.
Feeld – the best for 3some
That is a first. Not a gay app per se, but worth a mention for couples who are looking for a third. Yes, right. Previously named 3ndr, Feeld is a location-based app that offers a space for the 'open-minded couple and singles' interaction'. The functionality is great and seems like the 2 million users like it. Yes, 2 million. That says something.
Squirt – the best for cruising
A little outdated as UI and design, but is great with outdoor + indoor cruising spots. Also, you can read the comments section and you can see what is going on on a cruising spot. Primarily a hook-up website, Squirt was ground-breaking in its day and provided an uncensored online hub for cruising globally. As a sign of the times, they now have released a mobile site – but technically no app as it is completely uncensored and not permissible in the app stores. This should tell you what to expect. One tip: public hook-ups/cruising is illegal in most countries. Be careful.
+ Special mentions
Planet Romeo
One of the oldest. It started in Gay Berlin many years ago and has now spread around the world and, while heavy on the hook-ups, also enables users to find friends, dates, or learn more about LGBT issues. A good platform with everything you wish and nicer people than on others. Unfortunately, the desktop version is much better than the app. This is why is not at the top.
Blued
This is the largest gay social network in the world. Well, it was developed in China, and the majority of its 27 million users are there. Internet censorship is rife in China, and Blued is a way of getting around the banning of other sites. Its founder is a former policeman and committed to LGBT rights, and we love that the network is now in partnership with Hornet. It's great to tap into the gay community where you're travelling in Asia.
BoyAhoy
A little unclear for us where it is working. For now seems like South Korea, Egypt, Nigeria, Turkey (Istanbul especially).
BoyAhoy claims to be a global network for meeting gay men, but its popularity is rather confined. If you are heading to that you'll want to try it out, however, as it is the 'go-to' local app there.
9Monsters
We mentioned it because it is nothing like this. Something like Grindr meets Pokemon.
It is a very unusual gay social app arising in Japan with a limited central focus on the Asia-Pacific. Like many things from the land of the rising sun, 9monsters is just a little bizarre.
You can then use the auto-translate feature to chat, or the spot-jumping to appear anywhere in the world without GPS being required. This means that before heading to places like Osaka or Tokyo, you can connect with other monsters there beforehand.
Hole
The most primitive of gay hookup apps, and honestly – that is often all you need. Open Hole and you are one tap away from an insanely hot experience. Just publish precisely what turns you on, and the Hole will help nearby people match with you who have the same desires and kinks. There is no profile, just pictures, no censorship, go away and put as many naked pics as you want. More, they list the cruising spots all over the world. Kind of unique.
All the apps were tried by our team on different continents.
The technical judgments were done by Deraffe Vienna www.deraffe.io.
We have to mention part of the comments we borough from "Queer in the world" (because some we liked it).